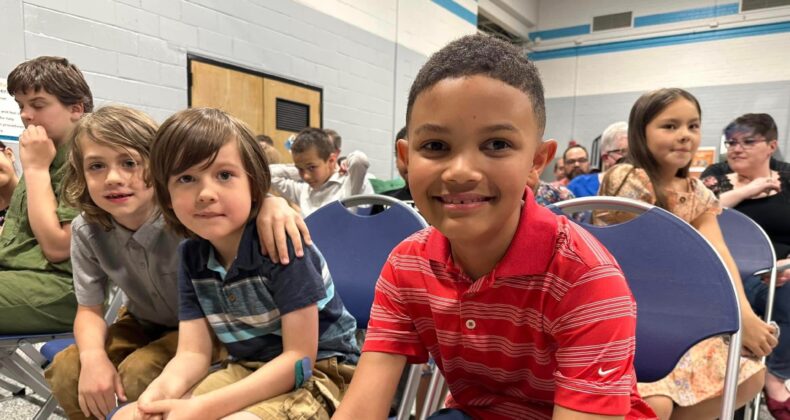 JSA students have many opportunities both in and outside of the classroom to expand on their educational experience.
Music Lessons
JSA is the only CRCSD elementary school to offer private music lessons. Students can study piano, woodwind, percussion, violin, and guitar. Limited scholarship funds are available through the Dr. Susan Lagos Scholarship Fund for students who qualify.
Visiting artist program
JSA partners with organizations, such as CSPS, Wellington Heights Master Gardeners and Neighborhood Association, Eastern Iowa Arts Academy, First Congregational and St. Paul's churches, and Paul Engle Association for Community Arts to bring traveling artists to Johnson. Artists have included Eulenspiegel Puppeteers, the African Drummers, Ranky Tanky band, Red Cedar Chamber Music Ensemble, Orchestra Iowa Ensembles in the Schools, and Schoolhouse Jazz.