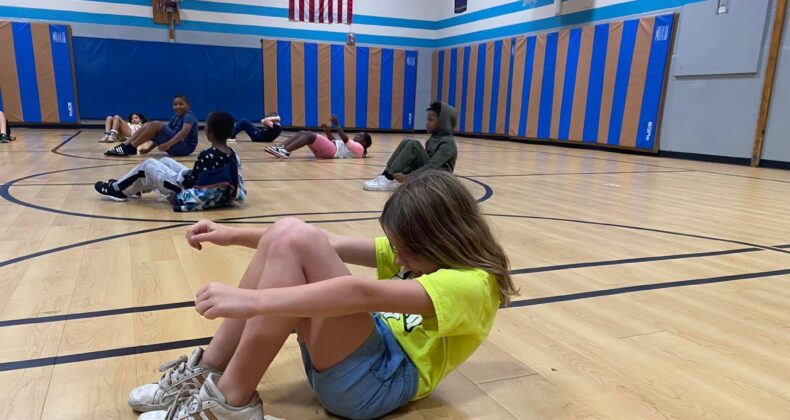 Learn more about Johnson STEAM Academy's specials below.
Specials
Each specialized arts and academic fieldwork together and collaborate on integrated projects, making essential connections for students and staff across curriculum subject areas.
Working knowledge of each arts discipline, along with the other academic disciplines, enables students to make connections within and among all of the students' subjects.
The arts—our "A" in STEAM—are important to our knowing, constructing knowledge, and understanding of the world. Art activities enhance student learning and help students acquire basic developmental skills.
An increase in student achievement is noted especially where arts-infused teaching methods are part of a school's daily curriculum. Through a study of the arts, students learn higher-order thinking skills, including critical thinking, analyzing, and decision-making.
Visual arts
Visually, JSA is a cool place to be. Our art studio is full of student artists exploring different ways of expressing ideas. Our hallways are full of art projects. And, the entryway to our building is called "The Gallery." The Gallery showcases various art projects and gives visitors a taste of what JSA is all about.
Music
The JSA music studio is alive with wonderful sounds. Minds and bodies are actively engaged in innovative, imaginative, and collaborative music-making. All JSA kindergarten through fifth-grade students participates in a wide range of STEAM-integrated weekly musical experiences that include the national arts standards of creating, performing, responding, and connecting with other subjects and settings. Students explore the world through moving, singing, playing instruments, listening, composing, and analyzing as they further develop important 21st-century skills, such as cooperation and responsibility.
"I love music because it can take you to many places…just like a good book! We can be transported back in time, to a different country or even an imaginary place—just by experiencing a certain musical work. Music is the language of the world!" Ms. Summers, Former JSA Music & Curriculum Integration Specialist
Physical education
Physical education is a place to learn to move and move to learn. JSA believes every child deserves quality physical education. Students will develop skills and knowledge to be active and lead healthy lives.
There are many positive outcomes we expect from physical education and movement. Kids will learn to respect themselves, others, and the gym equipment. They will develop fitness skills and learn and understand health components.
Kids also will learn to use cognitive and physical skills to create and problem-solve.
Most importantly, children will learn to use and enjoy physical activity outside the classroom.